A.M.D.G.
St. Bridget of Sweden
born: 1303 - passed: 1373 Upland, Sweden
About the Saint
Elementary School & Roman Catholic Parish
7120 Whitaker Avenue & 16711 Gault Street
Van Nuys, California 91406
School: 818-785-4422 Rectory: 818-782-7180
Classes by Graduation Year

1964

1966

1967

1970
1971
1972

1973
1974

1975
1976
1977

1978

1979
1980
1981
1982

1983

1984
1985
1986
1987
1988
1989
1990
1991
1992
1993

1994
1995

1996

1997
1998

1999

2000
2001
2002

2003
2004
2005
2006
2007 please send photo
2008 please send photo
2009 please send photo
2010 please send photo
2011 please send photo
2012 please send photo
2013 please send photo
2014 please send photo
2015 please send photo
Our appreciation to: Paulette Napoleone, Byrne Miller, Bill Tanner, Terry Malouf, Brian Martinez, and James Brown
for providing the impetus to launch this page, and for their ingenious efforts contacting our classmates.
Special thanks to Jack Klosterman for his many image scans & continual assistance in tracking students.
"It is a glorious thing to live and labor for God"
-- Mary Aikenhead (1787-1858), Founder of
Religious Sisters of Charity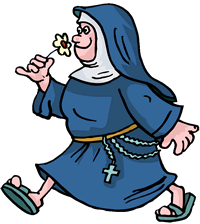 St. Bridget Grade School Website Updated 7 February 2016
---